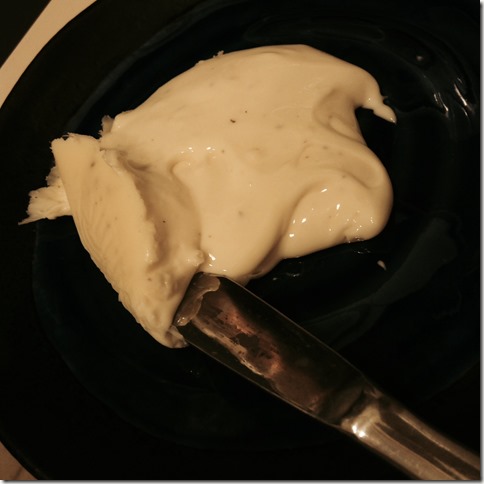 Adapted from Modernist Cuisine's recipe for Mac 'n' Cheese. with thanks to Linda.
Ingredients:
  9 ounces of water
  2 teaspoons food grade sodium citrate
10 ounces of cheese, about half white cheddar and half Manchego
Equipment:
  Stick blender
  Grater
Grate the cheese, the finer the better, and set it aside. Coarsely-grated is okay.
Bring the water and sodium citrate to a simmer (180°F) in a 2 quart saucepan.
Turn off the heat.
Add the grated cheese a handful at a time, mixing continuously with the stick blender.
Tips:
Be sure each handful of cheese is blended into the liquid before adding the next handful. Adding and blending all the cheese in should take no more than a minute or two.
Use immediately or refrigerate. It's supposed to keep for a week, but I haven't tried.
Cleanup can be messy, and a non-stick saucepan helps.
Velveeta® is a registered trademark of the Kraft Foods company. The specks in the picture are bits of wax from the cheese. Be more careful than I was if you care about specklessness.