Internet news aggregator robots never leave me alone. Internet news aggregator robots, never leave me alone.
Every day or more, one of the news aggregator robots gets both my attention and my goat. Here's one of today's missiles: "CDC: Most Teens Choose to Abstain," at cbn.com. The first paragraph:
A recent study shows that most teenagers are virgins, contradicting claims from family planning groups that most young people do not abstain from sex and more sex ed should be taught in schools.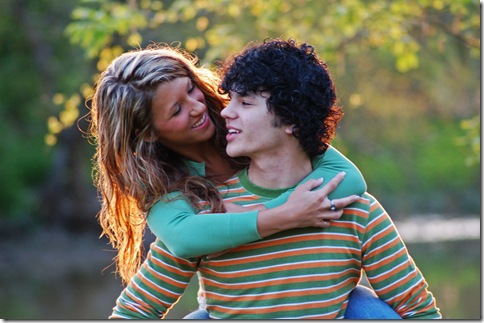 Image by Kelley Boone, some rights reserved (CC-BY-SA 2.0)
This kind of blabbery drives me nuts. They might has well have said, "A recent study shows that the earth is flat, contradicting claims from Unitarians that the planets revolve around the sun and astronomy should be taught in schools instead of the Bible," when in fact a recent study showed no such thing, and even if it had, it wouldn't contradict what the Unitarians supposedly said. Maybe if I'd been on the debate team I'd know how to respond more effectively.
If I were a fundamentalist Christian who wanted to justify abstinence education, I wouldn't quote or misquote studies, nor would I attempt to use logic. I'd be honest: "According to my church, the world is flat, most young people abstain from sex, and abstinence should be taught in schools right after study hall and before creationism. That's what I believe, because faith in the church is my guiding light."
Studies be damned, science be damned, the church is the ultimate authority. I might have more respect if they put it that way more often. (I would still object if it got to the point of the Constitution be damned and laws be damned.) Why should fundamentalists care a whit about the fact that science is consistent, well-founded, and predictive? Why should they care about evidence from studies and measurements, if faith, not intelligence, is their life's compass? I can disagree, disapprove, and be dismayed, but I have no appeal. We live on different planets; we grew up in different universes.
Anyway, for readers who might appreciate facts and figures, let me explain the CBN's vulpigeration.
What is "sex," anyway? For its study, the CDC defined "sex" to be heterosexual vaginal sexual intercourse¹ only (though the boy need not stay on top). Many English speakers would call a bunch of other things people do naked with others sex, but the CDC's restrictive definition should suit the Christian Broadcasting Network in two ways. First, this definition doesn't infringe on the way CBN might define another word, "sodomy." They might prefer it for that bunch of other things people do naked with each other. Second, it yields higher virgin percentages. As far as the CDC and CBN.com are concerned, you're a virgin if you haven't been part of any penis-in-vagina hanky-panky, even if you've gotten plenty naked and nasty with one or more hims or hers.
Fact: Most young people do not abstain from sex. (Or "sex.") Not during their entire youth, which is what CBN.com suggested. According to the CDC study, most (65% of) boys aged 18-19 and most (60% of) girls in the same age group have had heterosexual vaginal sexual intercourse. The CDC numbers suggest that most young people do abstain from sex "sex" until about age 17 or 18, but abstaining until you stop abstaining is not the same thing as abstaining. Using the CBN.com logic, you could say that all people abstain from sex, 'cuz they all do — until they stop, and most stop, as we know from all the babies being born and abortions being performed. Few babies (or aborted fetuses) are incarnate nowadays.
---
¹ Additional information available on the internet.